Serving Southwest and Central PA
Suppliers of Industrial & Medical gases and welding supplies
Dale Oxygen, Inc. has been a family owned and operated business since 1939. We work toward supplying the industrial, medical, and environmental markets with atmospheric and fuel gases, along with welding, safety and industrial supplies.
We pride ourselves on having 3 fully stocked locations, Johnstown, Indiana & Altoona, Pennsylvania, a service model that is second to none, extremely low employee turnover, and a staff that is technically educated and trained in the welding and manufacturing industries. Our mission is to provide a complete approach that provides solutions to help our customers run a better and more profitable operation.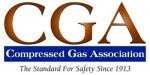 Link: The Gas & Welding Insider 5/22/17 Check out the latest edition of The Gas & Welding Insider from Dale Oxygen! In this weeks issue, we discuss our education solutions,…
Read more...